Peer Mediated Pivotal Response Treatment
Filmed at Setting the Stage for Success: Positive Behavior Support in School, Home and Community – October 19, 2018
Few evidence-based interventions target social-communication skills for children with autism spectrum disorder in the school setting. Pivotal Response Treatment (PRT) has potential for this application. Dr. Boudreau presents the evidence and practical applications for a variation on the common parent delivery model of PRT in which typically developing peers learn new ways to play with their classmates with ASD.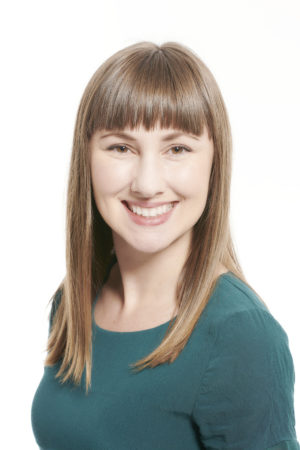 Ainsley Boudreau, PhD, R.Psych.
Ainsley Boudreau is a staff Psychologist at BC Children's Hospital and works in private practice at Cornerstone Child and Family Psychology Clinic. She has a Master's degree in School Psychology, and graduated from Dalhousie University with a PhD in Clinical Psychology. Her research aims to advance treatment and other clinical work in neurodevelopmental disorders (primarily ASD, as well as tic/Tourette disorders). 
Dr. Boudreau's Q&A can be viewed as part of the PBS in Schools discussion page.
Part 1: The Importance of Building Social Communication
---
Part 2: Peer Implemented Pivotal Response Training
---
Part 3: Strategies to use in Implementation of Peer Mediated Pivotal Response Training
---
Part 4: Key questions answered by the study
---
Resources from this presentation
Peer Mediated Pivotal Response Treatment for Young Children with Autism Spectrum Disorders: A Systematic Review (2015). Ainsley M. Boudreau, Penny Corkum, Katelyn Meko and Isabel M. Smith
Classroom Pivotal Response Teaching for Children with Autism by Aubyn C. Stahmer, Jessica Suhrheinrich, Sarah Reed, Laura Schreibman, and Cynthia Bolduc, 2011