Filmed October 2021 – edited into 7 parts; total 184 minutes
A significant percentage of children and adults diagnosed with autism have great difficulty achieving healthy sleep patterns and this concern applies broadly across various neurodivergent children.  This often leads to the entire family suffering from chronic sleep deprivation with a knock-on effect on family functioning, including employment and the ability of the child and their siblings to learn.  Too often families assume that there is no way to avoid this, that it is an unavoidable aspect of their child's diagnosis. However, this is not the case, especially if the family can learn positive techniques when the child is still young.  
This presentation includes:
An introduction to the architecture of sleep and how it differs in the neurodiverse community. This includes a discussion of the reasons why autistic children and other neurodiverse individuals may be more likely to experience sleep difficulties. Understanding the underlying mechanism of sleep ensures a treatment plan that is realistic and addresses key problem areas.
A review of basic sleep problems (e.g., early waking, insomnia) and how analyzing the child's behavior can support families to achieve healthy sleep with a positive, pro-active approach. Identifying the "why" behind a sleep problem is the foundation to developing a successful sleep plan. Every sleep plan should be individualized to a family's cultural needs, current capacity and desired outcomes.
Through case studies, the process of assessment, plan development and support implementation will be described. 
A discussion of tangible takeaways to support healthy sleep for adults and children will be a major part of this presentation. Sleep is the foundation to overall health. Healthy sleep habits starting from the moment you wake up!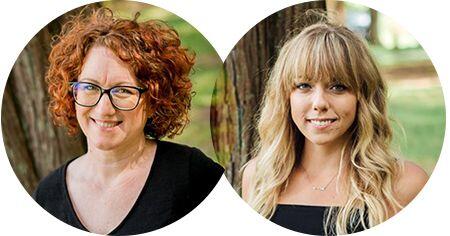 About the Presenters
Hilary McClinton, M. Ed., BCBA
Hilary McClinton has a Master's in Special Education from the University of British Columbia and is a Board Certified Behavior Analyst. She lives in Maple Ridge, British Columbia and has supported the neurodivergent community for over 20 years, including supervision and mentorship of other practitioners in the behavior analytic community.  
Hilary began specializing in sleep when she experienced sleep deprivation as a new parent and wanted to help other families find healthy sleep. For Hilary, creating a family-centered model of support has been a key piece to ensuring sleep plans are based on parent values and cultural considerations.  
Nicole Shallow., M.Ed., BCBA
Nicole Shallow has a Master's in Special Education from the University of British Columbia and is a Board Certified Behavior Analyst. Nicole lives in Langley, British Columbia and has supported the neurodivergent community since 2012 in a variety of roles. Nicole's commitment to helping others achieve better sleep comes from her own personal experience with sleep challenges. For Nicole, sleep support is built on the foundation of trust, transparency and collaboration.  
Both Hilary McClinton and Nicole Shallow work through Coastal Ridge Consulting, based in the Fraser Valley, and recognize the unceded territory of the Katzie and Kwantlen First Nations.

New feature on Autism Videos @ ACT
Navigate videos with "chapters"
Chapters help you navigate through a video to find the information you're looking for. Click the blue dots on the timeline to navigate chapters, or see all chapters through the chapters icon on the bottom right of each video.
Part 1: Introduction
Part 2: How we view sleep/Assessments
Part 3: Case Study 1: Toddler
Part 4: Case Study 2: Adolescent
Part 5: Case Study 3: Preschooler
Part 6: Case Study 4: A mix of everything
Part 7: Q and A
Use the chapters menu on the bottom right of the video to see the list of questions.