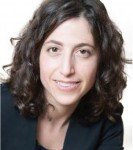 Thank you for registering for
INVESTing in Girls & Women with Autism
presented by Dori Zener, MSW, RSW.
Friday, November 2, 2018
SFU Harbour Centre (See Map)
Fletcher Challenge Theatre (Room 1900)
Handout
Please download your copy of the handout prior to the event. We will not have printed copies available on site! This handout is for participants of this workshop only. Do not copy or share this document.
*Updated Versions*
Event Handout – 3 Slide Version (39 Pages)
Live Polls During the Event
Thank you for participating in the live polling during this event. 
Word Cloud: "Amazing Qualities of Girls & Women with ASD"