ACT's print materials are free to download, print, and distribute. Download the ACT Videos & Resources Guide for the latest updates on ACT's videos, events, and resources.
Special Needs Resources Guide for Schools

Download as PDF.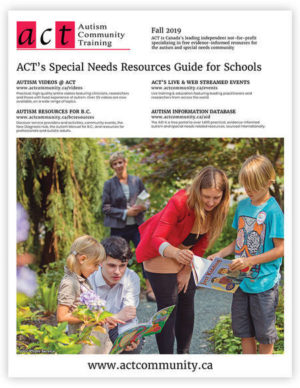 Guide to Mental Health Resources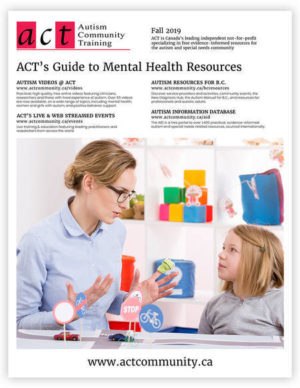 ACT Videos & Resources Guide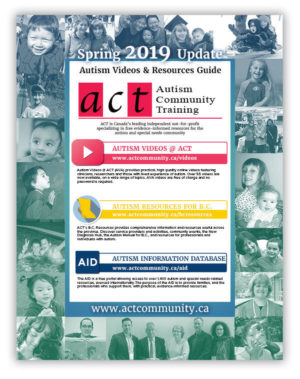 This Person has ASD Cards
Download as PDF. You can send this file to a printer to have it printed business-card sized (3.5″x2″).
Autism Information Database (AID) brochure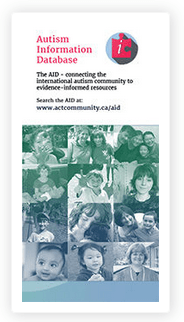 ---
Please email the ACT office to order. We appreciate donations to cover the cost of printing and shipping.
For donations over $10.00 a tax receipt will be issued.
ACT's registered charitable tax number is 861691236 RR0001.