Live Events & Web Streaming
ACT – Autism Community Training was established to provide training to parents and community professionals around British Columbia. Thanks to the opportunities provided by web streaming, we can now offer some of our excellent conferences to national and international audiences.
ACT's live events are funded through registration fees and sponsorship. Autism Videos @ ACT are funded through sponsorship, individual donations and the collaborative efforts of our presenters.
For our live events and online videos we seek sponsorship from school districts, professional associations, foundations, other non-profits and private companies.
Sponsorship funding helps ACT:
provide more events via web streaming
record and edit videos of live events
sustain and develop Autism Videos @ ACT
sustain and develop the Autism Information Database
Please contact Deborah Pugh, Executive Director at (604) 205-5467 or email [email protected] to discuss sponsorship opportunities.
Autism Videos @ ACT (AVA) Sponsorship
Platform Sponsorship
Row4Autism
John Carinha is the inspiration and driving force behind the Row4Autism project. John's passion is to support the inclusion of children with autism in community recreation activities no matter where they live in British Columbia. With support from the Canucks Autism Network, John launched his Row4Autism project in 2014, raising $30,000 for CAN and ACT to support this important work – including support for a new platform for Autism Videos@ACT.
Els for Autism Canada
The Els for Autism golf tournament raises funds for autism each year. In 2014, ACT directed their donation to Autism Videos @ ACT.
Individual Video Sponsorship
Autism Speaks – Autism Treatment Network, Autism Intervention Research Network on Physical Health,  and Children's Sleep Network – Sponsorship for Solving Sleep Problems in Children with ASD
Canucks Autism Network – Sponsorship for Ready, Set, Coach: Supporting Children with ASD in Community Recreation.
Kids Brain Health (formerly Neurodevnet) – Sponsorship for videotaping some of the Focus on Research 2013 presentations

Recognizing our Event Sponsors
Event Sponsorship helps with travel and speaker costs, and make it possible for ACT to travel to under served communities. ACT's live events are an important source of training for British Columbia's autism community.
2017 Event Sponsorship
Dwyer Tax Law – Sponsorship for Cutting Edge Strategies to Improve Executive Function Skills
2016 Event Sponsorship
Dwyer Tax Law – Sponsorship for Positive Behavior Support- What Families Need to Know
2015 Event Sponsorship
Dwyer Tax Law – Sponsorship for Two Social Thinking Days (Sidney)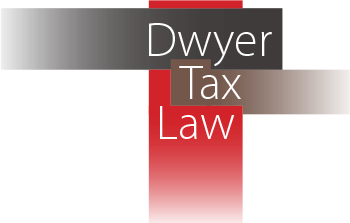 2014 Event Sponsorship
BC Association of Speech Language Pathologists and Audiologists (BC-CASLPA) – Sponsorship for Teaching Social Thinking Through Stories and Play (Kelowna)
BC Government and Service Employees' Union – Sponsorship for Teaching Social Thinking Through Stories and Play (Kelowna)
Row4Autism and Canucks Autism Network – Sponsorship for Ready, Set, Coach (Vancouver)
Dwyer Tax Law – Sponsorship for Navigating Puberty and Adolescence (Sidney)
2013 Event Sponsorship
Autism Speaks Canada – Sponsorship for the 2013 Focus on Research conference (Vancouver)
The Edith Lando Charitable Foundation – Sponsorship for the Sibshop Training event (Vancouver)
Dwyer Tax Law – Sponsorship for Social Thinking Meets RTI and PBS (Sidney)
NeuroDevNet