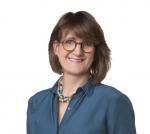 Thursday & Friday, August 20 & 21, 2020
Michelle Garcia Winner, MA, CCC-SLP
Founder & CEO of Social Thinking
Web-stream live to your home, school, or office! 
Register here
Special Rate for B.C. Educators
Surrey School District staff may register directly with their district via the SD36 Portal.
POPARD's Free Registration is now full
We have had a tremendous response to this generous offer funded by the Provincial Outreach Program for Autism and Related Disorders (POPARD), which kindly increased the number of free seats available to 600, from the initial 200, because of the intensity of interest. Due to the volume of applications received, over 750, we have closed this offer and will be contacting the applicants by next Monday, June 29th.
There are still spots available for this presentation for purchase. For para-professionals the early bird rate is $150 per person and for professionals $200. The early bird rate is available until July 2nd. Please note this registration is per person and the presentation is for registered viewers only – registrants are not permitted to share the presentation with a group. ACT – Autism Community Training is a small not-for-profit. Registration income is essential to our ability to continue to offer free online resources.
Bursaries to reduce registration costs are available for para-professionals as they do not receive professional development funding. Visit ACT's Bursary page for details on how to apply. Bursaries are also available for family members and autistic adults.
To find out more about the 60 free online videos available from ACT see: Autism Videos @ ACT. You can enjoy these all year round – free!
Join the over 8,000 people who subscribe to ACT's confidential email list and receive ACT's News Round-Up with notifications of our events.
Follow ACT on Facebook! ACT's Facebook Page is a great source for trustworthy information from the realms of politics, research and practical support, as well as the weird and wonderful. We now have over 8,000 followers across the world.
Questions? Email [email protected]
About the Event
This two-day workshop explores how emotions are the undercurrent of all forms of social communication and are at the heart of personal problem solving, motivation, relationships, and life memories (episodic memory). This information applies to everyone, including typically developing individuals, but this series focuses on teaching about emotion to individuals with social-emotional learning challenges. Across the two days, discover how to teach students, clients, and patients about their emotions and build self-regulation across three contexts:
Me: pursuing goals to meet the individual's needs;
We: working collectively to be part of a group (e.g., in the classroom, on the playground, at a restaurant, on a team);
Us: interacting face-to-face with one or more people. Engage in hands-on activities and explore use of treatment* scales and frameworks to help your students, clients, and patients unpack the social-emotional experience and understand how emotions take center stage in all aspects of life.
Day 1: Understanding Emotions and Strategies to Develop Self-Regulation

Explore information and research-based treatment ideas to help individuals understand and regulate their emotions.
Details of topics covered in Day 1:
The negative-positive emotional framework and how the brain processes negative emotions differently than positive emotions;
Emotions and personal memory making (episodic memories), which are required in all environments, including school, community, home, and vocational settings;
Memory and narrative language: how emotions impact how we explain ourselves to others;
Strategies to break the cycle when a student, client, or patient gets stuck recalling only negative experiences;
The difference between feelings and emotions;
Hands-on activities to explore the depth and complexity of an individual's feelings and emotions. Practice using treatment tools (e.g., visual scales, treatment frameworks, etc.) that help make the complicated social experience more explicit and understandable;
The definition of self-conscious emotions and their tie to social anxiety;
How emotions are embedded within the Social Thinking–Social Competency Model;
How Superflex's Worry Wall and other Unthinkable characters can be used to encourage expression of the emotional self to foster self-regulation;
The use of manipulatives to guide individuals to express their feelings and experiences, and to problem solve socially when language falls short;
Case study: Review of longitudinal treatment for a grumpy 13-year-old; how the invention of the Pyramid of Dislike, paired with Social Thinking's Friendship Pyramid, provided self-discovery and motivation to increase peer engagement and emotional satisfaction.
Treatment refers to using conceptual and strategy-based frameworks to help individuals improve their social competencies.
Day 2: Emotion-Based Strategies to Foster Relationship Development and Academic and Career Performance
Emotions are at the heart of connecting with others and forming community. In Day 2, learn novel treatment tools and strategies to help students, clients, and patients develop emotional awareness, explore how to read the emotions and intentions of others and work through social anxiety. Many of these skills are required for developing friendships, understanding the actions and reactions of characters in literature and history – impacting performance on academic standards, and working with others as part of a team – impacting success in the classroom and 21st century workforce. Discover a variety of strategies that can be used immediately in the classroom, at home, in the community, and at work.
Details of topics covered in Day 2: 
Social anxiety disorder (SAD) and the autism spectrum:

Recognize the overlap of these diagnoses and the importance of developing social competencies as part of treatment*
Determine key things to be aware of when working with an individual suffering from depression or sadness

Social-emotional learning:

Validate the social-emotional learning process as individuals explore their social vulnerabilities
Recognize the power of one's inner critic and coach
Understand how managing emotions is part of executive functioning and how this relates to tracking the development of one's own Social Operating System
Who should attend?
Professionals supporting ages 5 – adult, including: speech-language pathologists, special and general education teachers, social workers, counsellors, clinical and school psychologists, occupational therapists, behavior specialists, and school administrators to name a few. Family members and caregivers across settings are also welcome.
About the Presenter
Michelle Garcia Winner, MA, CCC-SLP specializes in the treatment of individuals with social learning challenges and is the founder and CEO of Social Thinking®, a company dedicated to helping individuals from four through adulthood develop their social competencies to meet their personal social goals. Michelle coined the term "Social Thinking" in the mid-1990s and since that time has created numerous unique treatment frameworks and curricula that help educators, clinicians, professionals of all types, and parents/family members appreciate that social capabilities are integral to a person's success in life, socially, academically, and professionally.
Workshop Schedule
| | | | |
| --- | --- | --- | --- |
| 8:30 | – | 10:00 | Session 1 |
| 10:00 | – | 10:15 | Morning Break |
| 10:15 | – | 11:45 | Session 2 |
| 11:45 | – | 12:45 | Lunch Break |
| 12:45 | – | 2:15 | Session 3 |
| 2:15 | – | 2:30 | Afternoon Break |
| 2:30 | – | 3:30 | Session 4 |
This schedule will be used for both days.